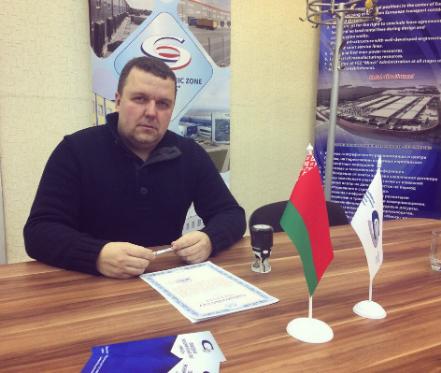 LLC "GRINBIOVET" BECAME NEW RESIDENT OF FEZ "MINSK"
08.01.2018 in FEZ "Minsk" a new resident - Limited Liability Company "Greenbiovet" was registered for the implementation of the investment project "Organization of construction of a plant for the production of veterinary disinfectant and antiseptic drugs according to the GMP standard".
According to the contract, investment in production within 3 (three) years will be not less than 600 thousand US dollars. During the same time, Greenbiovet LLC will create at least 19 (nineteen) new jobs. Production activity will begin in the 3rd quarter of 2021.
Within the framework of the project, a new modern production and storage building with ABK will be built on the territory of the FEZ Minsk, and new production equipment will be installed. The building will house industrial, warehouse, administrative premises of the enterprise, laboratory and other services.
LLC "Greenbiovet", having built a plant in the FEZ Minsk, intends to organize a full cycle of production of veterinary and antiseptic drugs in accordance with the GMP standard.
For the Republic of Belarus, the products of LLC "Greenbiovet" are import substituting, the analogues supplied from abroad are several times more expensive than the products presented by the enterprise.
The market for products is the Republic of Belarus, Russia, the CIS countries.